Here is Barb North's account of her time at camp
YouthWrite is the kind of camp that changes young people's lives.
YouthWrite is where young writers come together, learn more about their craft in a wonderful, positive setting, meet lifelong friends and make memories they'll cherish for a lifetime. This camp for kids who love to write…just about anything!©, as YouthWrite's saying goes, is unlike any other arts camp or camp for kids.
As a stand-up comic and television writer who's been on the arts scene for twenty years, I've seen and experienced a lot in the world of writing and performance, but I've never seen anything like the flow of artistry, camaraderie, and all-out fun at YouthWrite.
I'm amazed at how creative the kids are – from ages 11 to 19. And in teaching stand-up comedy, and comedy writing, I'm frankly blown away by how the students come in and by the end of the week, even the most shy are doing stand-up routines professional comics would be envious of!
I wish I'd had this kind of camp when I was young. And who wouldn't, with courses at summer camp like:
The Wild Side of Fiction – taught by Timothy J. Anderson
Letting It Flow: Yoga for Creative Writing – with Laura (Sunshine) Burki
Make Your Poetry Pop – with Jenna Butler
Write On, Online! – with Stephanie Chan
What a Novel Idea! – with Natasha Deen
Write a Fantasy Story That Would Blow Harry Potter's Socks Off (if he read it) – with Tyler Enfield
Write to Sing – with Bob Jahrig
Poetry is Power – with Kathryn Lennon
Body Beats – with Francis Mayrand
Eye Say – with Jeff Page
Say What You Play – with Trevor Nugent Smith
Game Writing and You – with Cathleen Rootsaert
The Play in Play – with Jan Taylor
Col. William Featherstone's Expedition to the Centre of the Earth – with Spyder Yardley-Jones
And Put It Up and the Blue Pencil Cafe – with Vern Thiessen.
Why do I wish I'd had this kind of camp when I was young?
I guess because YouthWrite is a magical place where artists of all kinds come together and share creativity, learn new skills and share what they've created in an incredibly supportive atmosphere.
I see how very well organized, and so lovingly put together everything is, with every student carefully looked after. But don't let all that careful preparation and the wonderful attention to detail – not to mention all the learning – fool you: there's also just tons of fun and friendship going on!
Also, the way the kids interact and openly accept, embrace and support each other always amazes me. What I find unlike any other camp is how all the students come together. Young writers from all walks and backgrounds, including children with autism and Asperger's, come here and join together to support each other in the arts.
In my own experience as an instructor, I love the opportunity to teach students who are open to learning new art forms and exploring new crafts. At YouthWrite, not only do students spend time with new concepts in class, they practice them outside of class.
This happens during 'sacred writing time' in which the kids have time each day dedicated specifically to writing. And then of course it also happens at the "Inklings" every night – the 'shows' where any student who wants to can share what they've created that day all while everyone is gathered round a campfire. Kids of all ages give their full attention as others perform or read, and they show appreciation after each and every piece.
There's something new every night – whether it's the fun of the Beeg Show, where the camp supervisors entertain campers with all kinds of comedy, or all the themed nights where students can dress-up and win prizes, or notable guest speakers who visit and offer extra insight on various artistic topics, or the bedtime stories, or the WordPlayful Wrap-up where the students amaze everyone with what they've learned in such a short time.
It feels so good to see young people having such a good time with writing, the performing arts, and each other. So my favourite times of year? When I get to feel like an excited kid again – at Christmas and YouthWrite summer camp!
Our Very Special Guest:
Vern Thiessen
is one of Canada's best known playwrights. He's had plays presented in over a dozen countries, in six languages, including three plays Off-Broadway. In 2003, he won The Governor General's Award for Drama, the highest honour for a playwright in this country. He lives in New York City. Some of his plays include
Einstein's Gift
,
Lenin's Embalmers
,
Shakespeare's Will
,
Bird Brain
and
Vimy
. He loves working with teenagers and is thrilled to be returning to YouthWrite after too many years away!
Put It Up!
Think of an idea. Create a character. Put words in their mouth. Repeat. In one short week, you'll have gone from something that crossed your mind to a short play which we will put up on its feet, and see how it works. Turn your life into a play. Or dream a completely different world. Make drama real. Think, create, write, and with Vern 's help, put it up!
Blue Pencil Café -
Hone your words! Polish your prose! Dazzle your readers! Get sound advice from our resident expert! Meet one-on-one and tete-a-tete with Vern. Daily sign-ups on site at camp.
This Year's Fabulous Instructors: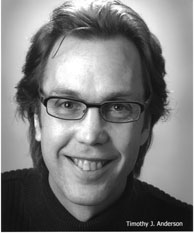 Timothy J. Anderson
Timothy Anderson's work spans opera to science fiction to comedy to health care. With a fistful of university degrees and certificates (ask him!), Timothy sees story potential everywhere. In addition to a long list of publications, productions and prizes, he was writer-in-residence with the Canadian Opera Company, won the BookTelevision 3-Day Novel Contest, edited for The Books Collective, and had a stage/concert career. He teaches at Youthwrite! Grant MacEwan University and the University of Alberta.
The Wild Side of Fiction (for YouthWriters aged 15-19)
Truth-telling means risk. But what is art, what is writing, without creative risk-taking? Join Timothy and plot your narratives, whether of revenge, fantasy, adventure or realism. Learn how to stretch your style without losing the ring of truth. Raise the stakes and raise the state of your prose. Perhaps try a Twitter story! Let your fictional hair down and take a walk on the wild side!
Laura (Sunshine) Burki
began her yoga practice in 2000 after a knee injury put an end to a strong and dedicated path in sports. Her first yoga unlocked a new pathway and a new life journey: Laura found inspiration to create passionate, creative and unique yoga and dance classes of her own. She knew her calling was upon her and embraced the path. Her classes are regenerating, creative and a pure celebration of the practice. Laura believes yoga can be for everyone celebrates yoga, expression, dance, music and rhythm through
Sacred Fusion
, a series of unique classes co-created with her partner Trevor Nugent-Smith.
Letting it Flow: Yoga for Creative Writing
Start the day off right and get those creative juices flowing through your mind and body. Whether you know it or not, immense creativity is inside of you alive, kicking and just waiting to burst forth! All that is required is that you step aside and let your dormant energies flow. This daily morning yoga class will give you the time and space to absorb all your creative inspiration throughout the week, and gain insight and visualization from a calm, centered mind. No matter what you write, or if you simply want to get your creative juices flowing, this workshop is for you, independent of yoga or writing experience and ability. Bring a pen, a notebook, a spirit of adventure - and let yourself soar!
Jenna Butler
writes across genres: poetry and fiction, essays and plays. She is the author of three books of poetry and ten short collections. Jenna loves working with those who have caught the poetry bug, from elementary school students to seniors. She teaches at Grant MacEwan University during the school year, and spends her summers with three resident moose and a den of coyotes on a small organic farm in Alberta's north country.
Love writing poetry and want to enhance your skills? Interested in learning how to make your images leap off the page and linger in your reader's mind? Want to explore writing poetry on a variety of subjects and find the style that makes your words soar? We'll use a number of different activities, from writing to music to writing in the outdoors, to help you craft the strongest images and lines.
When
Stephanie Chan
first discovered her passion for computers they were bulky and used large 8-inch floppy discs that you would need 50 of just to store one mp3. But when not adventuring in the ever growing digital world, Stephanie found herself tearing through her sister's comic book collection. These two seemingly separate interests would eventually become the driving forces behind her diverse career. From web design to social media, from blogging to podcasting and from photography to comic book creation, Stephanie has strived to combine her love and technology and art. She has helped develop two major comic book news websites and worked on some of the biggest superheroes in the world. And when she's not working, she keeps up with the latest technologies and ideas, staying connected so her creative endeavors can stay current.
Write on, Online!
The Internet is for more than just sharing funny photos of grumpy cats and One Direction! Thanks to the World Wide Web, we are able to create our own stories and distribute them around the world without editors or publishers. Be your own boss and take full control of your content by blogging! Good blogging isn't just a matter of slick html and web scripts. It's about sharing your voice with the world. It's easy -- regardless of your technical skills! With an understanding of Internet culture and through the use of online tools, social media and emerging technologies, you can share your own stories and creativity with the entire world!
Natasha Deen
has written in many genres, from fantasy to Christian fiction, creative non-fiction to comedy. She enjoys talking to students of all ages and literacy skill levels, teaching them simple and effective ways to boost their writing, and showing them how multi-faceted and truly cool writing can be. The 2013 Regional Writer in Residence for the Metro Edmonton Library Federation, Natasha promotes literacy and writing through events, workshops, and author consultations.
What a Novel Idea!
Thinking of taking your short story skills to the next level? Wondering what's making your novel's middle sag, your characters flat, and your plot more holy than Swiss cheese? Learn simple techniques for creating longer stories, tighter plots, and multi-dimensional characters. Take your brilliant story idea and make it novel!
Tyler Enfield
is the award-winning author of the children's novel series Wrush, which began as a bedtime story when his daughter was six. Now he visits schools across Canada and the US, sharing his stories and workshops. Tyler is also a photographer, and a budding filmmaker with an untitled project presently in production at the National Film Board of Canada. He's currently working on a new novel series for young adults.
Write A Fantasy Story That Would Blow Harry Potter's Socks Off (if he read it)
Ever wanted to write your own fantasy story, but not sure where to begin? Learn the "Fantasy Blueprint" every young author needs to write his/her own Harry Potter. We'll explore the key elements to good fantasy writing, the importance of developing magic, world-building, point of view, and much more in this fun workshop especially designed for those with a passion for fantasy.
Bob Jahrig
is an Edmonton singer-songwriter. His songwriting reveals a love of language, melody and a search for beauty in the human spirit and the natural world. Bob released a debut CD,
Tree Tops
in 2002, and a second,
Colour of the Moon
, in the fall of 2008. In addition to performing at folk venues across Alberta, Bob has taught songwriting to youths for over ten years and as an artist in residence at public schools.
Write To Sing
Discover the meaning and magic that happens when words on a page take flight on a melody. In a supportive and nurturing environment, work in small groups to explore the process of crafting your words into meaningful songs. While knowledge of music and ability to play an instrument are always helpful, the primary focus is on the writing process and how words can be wrapped around a melody.
Kathryn Lennon
is a spoken word and slam poet. She was a member of Edmonton's 2012 Slam Poetry Team which competed at the Canadian Festival of Spoken Word in Saskatoon. She also competed at the first Female Voices of the Prairies Slam in Saskatoon, and performed at the 2013 Victoria Festival of Spoken Word. Her work has been published in Ricepaper Magazine and screened at the 2010 Toronto Reel Asian International Film Festival.
Do you love to write poetry? Got something to say, and want to learn how to share it? Well, you are not alone! Spoken word poetry gives you a chance to have your voice heard. Write and perform spoken word poetry. Be brave, be bold, be yourself: because poetry can be whatever you make it. Explore storytelling, social justice, comedy, hip-hop, the wacky and the weird, or even your very own identity....there are no limits!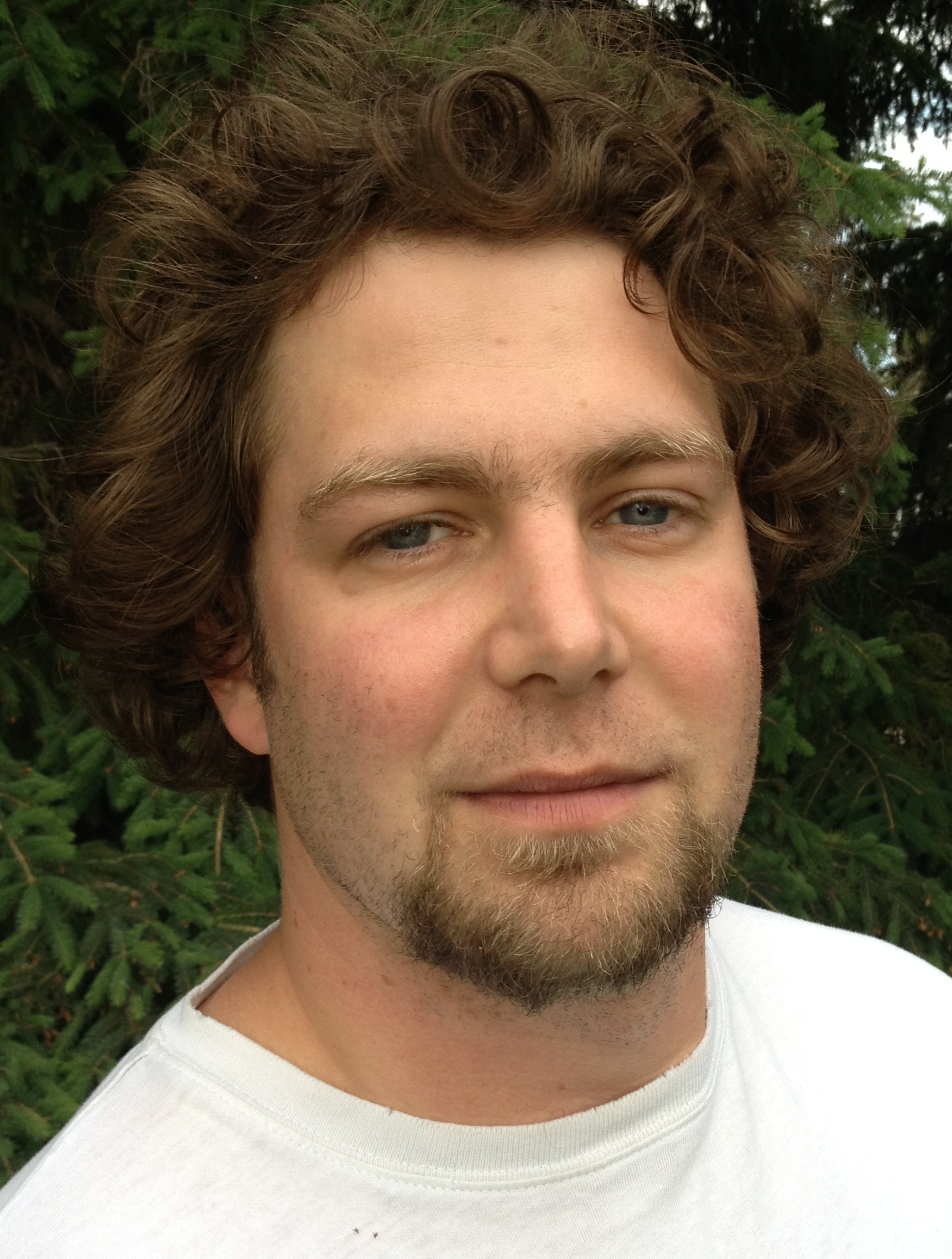 Francis Mayrand
started his dance career at the age of fourteen in Montreal area where he was born and raised. He has been part of many groups,
Les Pieds Légers de Laval, Reel et Macadam
and
Zéphyr
. After many festivals and tours in Québec and Europe, he decided to pursue a full-time dance artist career. His love for traditional music, dance and choreography continue in Alberta, where he offers a residency artist program for schools, founded and directed the group Éfèmer. Francis is also currently dancing with the company
Vinok Worlddance.
Body Beats -
Throughout this workshop, explore different kinds of rythyms influenced by many cultures such as French Canadian, Hungarian, Romanian, Irish and South African (Gumboot). The goal is to provide an a cappella beat that will properly showcase the emotions derived from your writing. This course is back by popular demand!!!
Barbara North

is an award-winning stand-up comic, writer, and comedic TV reporter. Barbara has created, written, and starred in several national comedic television shows, including CBC TV`s Army Brats and A Total Write-Off! She was a writer-intern on the final season of CBC TV's Royal Canadian Air Farce and the female character announcer for Teletoon. Barbara writes comedic short stories and plays (the inspirations for her TV shows) and her recent comedic monologues include Everything I DIDN'T Need to Know I Learned in Grade 9 and Sex and the Prairies.
Seriously Funny – How to Write and Present Comedy
(for YouthWriters aged 15-19)
You've got your own unique brand of funny – but how do you bring it to life? Learn from an award-winning stand-up comic, and comedic television and fiction writer how to uncover and use your sense of humour to write for pleasure, profit, or publication. Discover the basics of humour writing in creating characters, short stories, and even stand-up. Find out what the comedy writer's tools are and how to use the 'comedy pyramid' to find your own unique humour and bring it to life on the page or stage. Plus, learn how to not let worry, self-doubt or even 'bombing' get in your way!
Jeff Page
is a professional actor, director, writer and teacher who writes for stage, radio and film. His stage plays include
Love Letters from the Unabomber
and
The Granite Man and the Butterfly.
He also co-wrote The Specialists, a CBC radio serial, and the screenplay for
When the Pig Looks at the Matchbox,
an acclaimed short film. In 2009, Jeff received a Master of Fine Arts from the University of Alberta. He currently teaches drama at Red Deer College.
YouthWrite's VERY popular class is back! Create a unique world of vibrant characters and dramatic, suspense-filled situations through guided improvisation. Activate your imagination in collaboration with others. Embark on a written exploration of this extraordinary world and the characters you invent. Writing and drama in wordplayful combination!
Trevor Nugent-Smith
has made drumming an integral part of his life for over 12 years. As a teacher, Trevor has been widely well-received with his fun and playful style that engages all ages. He currently performs for yoga and dance classes with his company
Sacred Fusion
and has been involved in many community events, bringing his passion for the drum and its power to transform and uplift through performances and workshops for everyone to enjoy.
Say What You Play
Engage your musical and creative side as we construct rhythms and beats on West African hand drums and weave them into stories and poems. Before we can create, we'll first learn the language of the drum. Once familiar with the drum techniques, we'll activate our creativity and start to translate rhythms into our own stories as a group as well as translate individual poems and phrases into rhythms. We'll also get a chance to play around with some other games and activities that explore creativity and expression through the drum and voice. Words and drumming fit so well together - come and play what you say and say what you play!
Cathleen Rootsaert
is an award-winning playwright and improviser who moved into the world of game writing. She has worked with EA/BioWare in Edmonton since 2008 where she wrote for Star Wars: The OldRepublic, MassEffect 2 and Mass Effect 3. Aside from producing her own work, she has written for many of Edmonton's theatres, CBC-Radio and CBC-TV.
There's a lot more to putting together a videogame story than writing a few lines of dialogue and handing it over to the rest of the team. We'll go over the basics of how a videogame is put together, what makes writing for a videogame different than writing for other mediums, and what you can do to get started on crafting your own interactive experience. If both videogames and writing are your passion, come find out how you can combine the two!
Jan Taylor
is a freelance educator, singer, actor, playwright, director and producer in the Edmonton performing arts scene. She has extensive teaching credits at community and educational facilities including Red Deer College, Kings University, the University of Alberta and Edmonton Musical Theatre. Jan has been a theatre director for many years, and has written a number of plays, collectives and musicals, particularly for young audiences. She is currently the Artistic Director of Kompany Family Theatre.
Drama games and activities can unleash your inner playwright! Play and wordplay with others to create, write and perform collective scenes and monlogues. Take your words from stage to page and back again. Dare to discover that you are a dramaturge (and/or perhaps a thespian)!
Spyder Yardley-Jones
is an international artist whose shows have caused controversy with his thought-provoking images. Spyder has been teaching cartooning and illustration for nearly a decade as Artist in Residence through the Edmonton Welsh Society in Edmonton schools. Formerly an educator at the Art Gallery of Alberta, he now instructs through Grant MacEwan's Continuing Education program. Spyder illustrated the picture book,
In the Graveyard
, and has been teaching at YouthWrite for sixteen years. In addition to all of this, Spyder works as a preparator, installing shows at the Art Gallery of Alberta.
Col. William Featherstone's Expedition to the Centre of the Earth
Create a steampunk visual diary! Each day at camp will be a new entry into this adventure. Draw your alter ego! Learn how to draw costumes, Victorian futurist machines, dramatic imagery and more! Find that fictional place in time where Victorianism collides with Gothic horror and modern science.