DEADLINE EXTENDED!



Ages 18 and older
Fee - $450
Overnight Accommodation - Additional $105
JustWrite Weekend Experience Includes

JustWine&Cheese:

Keynotes and Mixer (Friday, 7pm - 10pm) - Open to the public $50

($20 students, low income) - Please reserve your ticket at info@youthwrite.com

Workshop fees

Yoga Warm-Up - Saturday and Sunday, 8:30 - 9:30 am

Lunch (Saturday and Sunday)

Supper (Saturday)

Instructor Readings - Saturday, 4:30 pm - 5:30 pm

JustWrite

Wrap-Up Readings - Sunday, 4:00 pm - 5:00 pm

Overnight Option Also Includes

two nights accommodation in a Bennett dorm

two breakfasts

Friday & Saturday evening activities

Please note: We must have a minimum of twelve overnight guests to offer this extended service.






Do you have a wellness account through employer benefits? Whether your reason for attending is for professional development or personal interest, the cost of your JustWrite experience could be eligible for reimbursement!
To register, JustWrite applicants must...
1) Submit an online application form by following the link below:
2) Submit a writing sample via email at info@youthwrite.com

Applicants must submit one poem (max. 75 lines)
or
a sample of prose (max. 2 pages), on a theme or subject of your choice.
Writing samples MUST be word processed, 12-point font, double-spaced.
DO NOT submit originals; samples will not be returned.
Please submit only ONE writing sample.
3) Submit fee payment of $450 for JustWrite day camp or

$555 for JustWrite with overnight accommodation, by one of the following means:
Online via PayPal:
JustWrite Day Camp - CLICK HERE
or
JustWrite with Overnight Accommodation - CLICK HERE
(please note that an approximate 3% service charge is applied by PayPal)
Email via e-transfer
(send to info@youthwrite.com)
Cheque made payable to YouthWrite Society Canada sent to:
YouthWrite Society Canada
10629 – 127 Street
Edmonton, AB T5N 1W2
Please note: YouthWrite is offering two full scholarships to attend JustWrite, if you are a current or recently graduated MacEwan University student! To apply, send an expression of interest to info@youthwrite.com

Our Illustrious JustWrite Keynote Presenters (Friday):
Bob Chelmick - Keynote Speaker: Where Inspiration is Found: How to listen to yourself without listening

Bob Chelmick is a student of poetry and of the practice of intuition. Both play key roles in his radio program The Road Home (CKUA and www.roadhome.fm as well as www.chelmick.com) - a mix of spoken word, music and commentary from his cabin in the woods. As a photographer and mixed media artist, Bob has exhibited from coast to coast in Canada, as well as internationally, and authored two books featuring his images. He is one of the few photographers invited to be a member of the Alberta Society of Artists. He is an award-winning documentarian from his days in television and now produces documentaries and promotion videos for commercial clients.
Bob lives in the Boreal forest, an hour's drive northwest of Edmonton, with his wife, Janice Beaton, and the dogs, horses and occasional coyote or moose (see @bobnthedogs on Instagram). Fundamental to his work and his life is his practice, since 1972, of a daily routine of Transcendental Meditation and advanced techniques that help cultivate the easy flow of creative ideas.
Mary Pinkoski - Keynote Speaker: Witnessing This Sacred Moment: Writing Into and Out of this Earth
Mary Pinkoski, 5th Poet Laureate of the City of Edmonton (2013-2015), is an internationally recognized poet. She has performed on stages across North America and at the 2015 Winter Lights Festival in Reykjavik, Iceland. Her work has appeared in multiple anthologies. She is the 2011 Canadian National Spoken Word Champion and a winner of the 2008 CBC National Poetry Face-off. In 2015, Mary was recognized as an Edmonton Top 40 Under 40 and also awarded a University of Alberta Alumni Horizon Award for her poetry work in the Edmonton community, in particular for facilitating poetry workshops and her creation of the City of Edmonton's Youth Poet Laureate role which she continues to help coordinate.

Our Fantastic JustWrite Instructional Team (Saturday & Sunday):
We're so excited to announce our newest JustWrite addition:
Dawn Carter is a performance poet and creative non-fiction writer known for her engaging style. She explores themes of race, womanhood, mental health, self-empowerment, and self-discovery, always challenging herself to write, perform, and speak what should not be left unspoken. She counts Vue Weekly, Other Voices, and Contemporary Verse 2 among her publication credits. In her workshops, she creates collaborative and compassionate spaces for writers of all ages to confidently write and share their truths. Dawn recently hosted the fifth annual Inspiration Awards, which celebrated the 40th anniversary of the Government of Alberta's declaration of Family Violence Prevention Month and honoured Albertans involved in family violence prevention programs.
Blue Pencil Café - Work one-on-one with our resident expert, Dawn Carter, on your work-in-progress. Get expert tips, constructive feedback, and industry insights for your writing. Sign-up at camp for this excellent editorial experience.
Dawn's Saturday Evening Workshop:

"So what I'm really trying to say is…" - When we write a poem, we start with the topsoil of our subject matter. Writing drafts can be challenging if we don't know how to get beyond clichés to truly express ourselves. What's exciting about poetry is that the deeper we go, more layers of meaning surface and we get to the roots of what we're really trying to say. In this workshop, we will get our poetic hands dirty and harvest the juicy metaphors from our rough-hewn drafts.
Saturday Evening Workshop:

Minister Faust is an awar
d-winning novelist, broadcaster, and print journalist. He's best known for his cult novel, The Coyote Kings of the Space Age-Bachelor Pad, an Edmonton-based book he describes as "Harry Potter on heroin." He taught English literature for ten years and was the University of Alberta Writer in Residence in 2014-2015. His podcast MF GALAXY (mfgalaxy.org) features interviews with top writers in every field from novels and screenplays to graphic novels and video games.
Playing Head Games with your Characters, or, How to Turn your Characters from Duds to Studs - You can have the most amazing plot in the world, but without magnetic characters, we'll have a tough time caring. Join novelist Minister Faust for a dynamic craft-and-draft intensive workshop drawing upon psychology, sociology, and mythology to create great characters from scratch and turn your duds into studs.
Omar Mouallem is a National Magazine Award-winning writer and a 24-time Alberta Magazine Awards nominee. He's contributed to The New Yorker, Rolling Stone, The Guardian and Wired, and was the founding editor of The Yards and UAlberta Business magazines. He is currently co-authoring a narrative memoir for Simon & Schuster, to be released this year. He lives in McCauley and tweets at @omar_aok.
Profiling Without Fear - How do you capture the essence of your subject, both their triumphs and failures, beauty marks and warts, without losing their trust in you as a journalist or memoirist? How do you manage egos, sneak attack with hard-hitting questions, and just open up your subjects to imagining their lives as narratives? We'll move through interview and structural techniques that will produce an unflinching and honest profile that your subjects can't disagree with.
JustWrite Coordinator: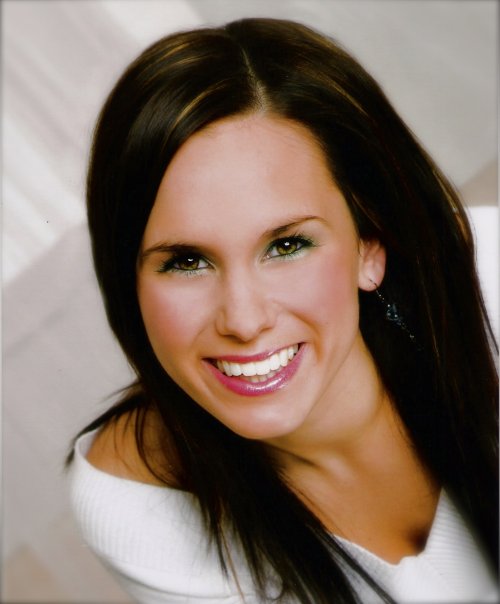 Marla Albiston has been involved with YouthWrite for over ten years now, and she is absolutely thrilled to return as a Supervisor this summer for the 20th anniversary year, as well to continue as Coordinator of JustWrite for the second year in a row! She completed her Bachelor of Education degree at the University of Alberta (where she was first introduced to the lovely, Gail Sobat), and over the last few years she has had the wonderful opportunity to couple her love for education with her passion for dance, working frequently with the Dance departments at Victoria School of the Arts, Vimy Ridge Academy, Queen Elizabeth High School, and currently, Eastglen High School. Marla also teaches advanced Jazz dance for Orchesis at the U of A, works as a freelance dance teacher and choreographer, dances with the contemporary company, ViVA, and trains in aerial circus with Firefly Theatre and Circus. Most importantly, she is beyond excited for all of the writing, learning, creating, sharing, and playing that will be taking place at these two fabulous camps!

JustWrite Supervisor:
Becky Collins is a drama/humanities teacher, sings tenor with her choir, and loves the written word. Becky has worked as a theatre instructor with youth and adults from across Canada and abroad. She is a natural performer and loves to collaborate with fellow artists. This past year Becky collaborated with YouthWrite Super and filmmaker Anna Cooley by writing a study guide to support teachers' use of Anna's most recent film, Sleepwalker. Her study guide received praise from fellow educators and policy makers. Becky has worked as a Super with YouthWrite Society Canada for the past four years and is thrilled to return for the third year of JustWrite. She loves being able to connect with other writers/artists and take the time in this very busy life to grow and just write!
YouthWrite Coordinator:
Gail Sidonie Sobat is a multi-award-winning teacher and author, with eleven books for children, teens and adults, and a number of educational and academic articles. She is the YouthWrite creator/ coordinator, an international presenter, an instructor in the professional writing program at MacEwan University, a member of the Writers' Union of Canada Curriculum Task Force Committee and was writer in residence with the Metro Edmonton Federation of Libraries (2015). She has moved thirty-two times in her life from Badlands to Siksika Nation Reserve to hideous suburbs to Istanbul to the Sunshine Coast to her writer's garret in a century-old temperamental house. She adores all of her Supers equally, and loves YouthWrite madly!