Winter WordPlay 2023
For Ages 10+ daycamp 12+ overnight
An unforgettable experience for creative writers to spend time with quality instructors and other talented peers discussing ideas and sharing their work.
Registration is now Open!!!
Winter WordPlay Overnight Experience 2023!

Ages 12-19
January 27-29, 2023 at The Bennett Centre (9703 94 St NW, Edmonton, AB T6C 3W1)

Drop off 7pm January 27th. Pick up 9:30am January 29th.
$220.00
Price includes: tuition, supplies, meals, snacks, accommodation,
evening entertainment.
Winter WordPlay Daycamp Experience 2023!
Ages 10-19

January 28th (9am-9pm) at The Bennett Centre (9703 94 St NW, Edmonton, AB T6C 3W1)
$185.00
Price includes: tuition, supplies, lunch, supper, snacks,
evening entertainment

Please note that the registration process continues on Campfax. Your order confirmation email that arrives after you register on this page will give you the link and all the info you need.
Winter WordPlay Fees include
A full day of instruction and writing activities led by highly qualified instructional and supervisory staff, Saturday entertainment, meals, and for those staying overnight, accommodations.

Please note
All fees include a $100 non-refundable fee. No refunds will be made if registration is cancelled after February 14, 2022. A full refund will be made in the event an applicant is not accepted into the program. YouthWrite Society Canada reserves the right to cancel courses and restrict enrollment. Courses, instructors and supervisors may be subject to change.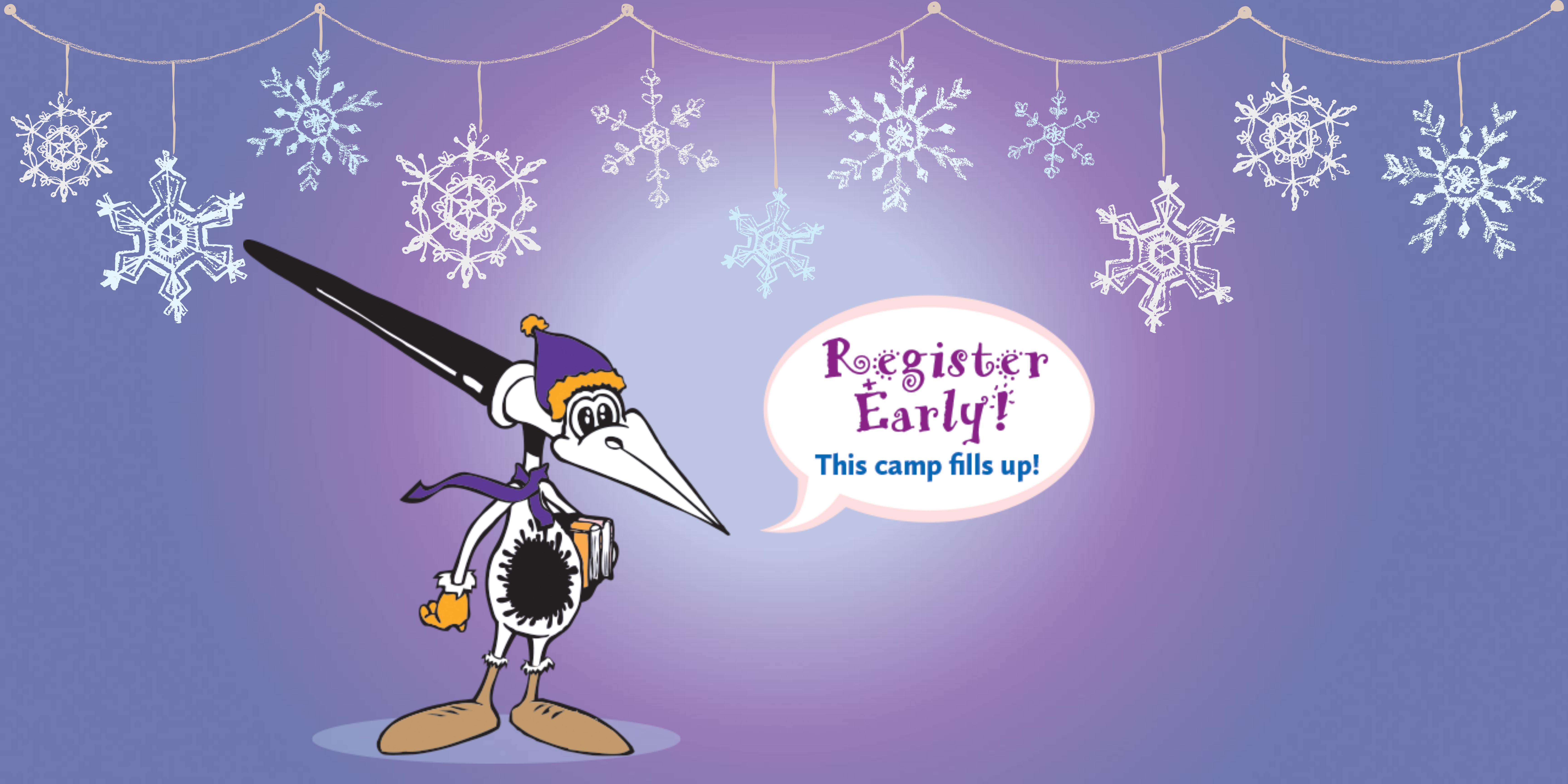 An Important Note on COVID-19:
YouthWrite Society Canada remains committed to the safety and health of our youth participants and employees. As such, we are adhering to the guidelines and recommendations of Alberta Health Services and the Public Health Agency of Canada. We recognize this is an evolving situation and will make updates on our website as information from Alberta Health Services becomes available.

At this point in time, our plans for a live, in-person Winter WordPlay experience remain in place.
As of November 11, 2022 our policies for camp will be as follows:

All staff and YouthWriters will be masked while indoors at Winter WordPlay, aside from when those staying overnight are in their own rooms.
We will be taking temperatures and asking screening questions as YouthWriters arrive.
We thank you for your patience during this turbulent time.
Guest Instructors & Workshop Description

Two great authors
+ one great weekend (or day)
+ fun and hijinx
= the wordplayfully delightful camp you've come to
know as YouthWrite®!!!
Titilope Sonuga
& Lauren Seal: Poet Laureate Palooza!

2 Separate workshops form 2 amazing YouthWrite Favorites... did we mention they're both Poet Laureates?
And we have much more in store for you:
Strut your stuff at the Inklings!

Guffaw at the BEEG LEETLE show!

Be wowed by our evening entertainers!

Wordplay because YOU've got the write stuff!!!!

Bring along a friend and win a YouthWrite® prize!
Meet Your Instructors!



Titilope Sonuga




Bio

Titilope Sonuga, is a storyteller based in Edmonton, Alberta. She is the author of three award-winning collections of poetry, Down to Earth, Abscess, and This Is How We Disappear and has released two spoken word albums, Mother Tongue and Swim. Titilope has written three plays, The Six; an intergenerational exploration of womanhood, Naked; a one-woman play and Ada The Country, a musical. She has scripted advertising campaigns for global brands and was an actor on the hit television series Gidi Up, which aired across Africa. She is the 9th Poet Laureate of the City of Edmonton.




Course

Put it in a Poem - All around us are poems waiting to be written, stories ready to be told. Learn how to draw inspiration from your everyday lives. Through writing and performance exercises, create small, meaningful poems with big impact.



Lauren Seal




Bio

Lauren Seal is a writer, librarian, and St. Albert's 3rd Poet Laureate. Her work has appeared in various literary magazines and anthologies, and she's performed at numerous festivals, council meetings, and civic events. She mentors the teen and young adult poets of SWYC - the Spoken Word Youth Choir - and performs in the adult incarnation of the group. A survivor of both cancer and anorexia, Lauren's work searches life's moments - both miniscule and monumental - for moments of hope and meaning.




Course

How to SWYCceed in Poetry Performance -

Use voice, movement and stillness to explore how to embody your words for an engaging performance. Bring something you've written to this class (on paper, not your phone!), or send a file beforehand to

info@youthwrite.com
Meet Your Coordinator and Supers!
YouthWrite Director-Coordinator

Gail Sidonie Sobat




is a multi-award-winning teacher and author, with twelve books for children, teens and adults, and a number of educational and academic articles. A Global News Woman of Vision and an Arts and Culture Citation Award recipient, she is the YouthWrite creator/coordinator, an international presenter, an instructor in the professional writing program at MacEwan University and in the Faculty of Education at U of A. Gail was The Writers' Union of Canada Regional Representative for Alberta, NWT and Nunavut, and writer in residence with the Metro Edmonton Federation of Libraries

She has moved forty times in her life from Badlands to Siksika Nation Reserve to hideous suburbs to Istanbul to the Sunshine Coast to her writer's garret in a century-old temperamental house. She adores all of her Supers & Coordinators equally, and loves YouthWrite like a Madwoman!
Super Mason Repka




w

hen in this world, likes to write, create, play, explore, build LEGO, tell stories, and sword fight. Otherwise, you'll find

Mason flying through galaxies far, far away, or trudging through mountains with a sword in one hand and staff in the other, readying another group of

adventurers

to face off against a mighty dragon, or perhaps befriend it. Mason

also

works as a Communications Manager for YouthWrite and is very excited to be a part of Winter Wordplay this year, and looks forward to all the word playful fun and being Gail's favourite!

Communicator Tania Gigliotti





Tania is a powerhouse administrator, amazing client services manager, excel wizard, and an adorable little hobbit. She spends her spare time researching youth engagement in living history museums for the Young People are the Future project, as well as reading a lot of good books and eating a lot of good food. She's also Gail's favorite.

For any inquiries about Winter Wordplay, other YouthWrite Programing, or to contact us, email us at info@youthwrite.com
Hope to see you at camp!