Noel Taylor's Review of YouthWrite River Valley Experience Daycamp 2018
Ages 8-11: July 1-6, 2018 at the Bennett Centre, Edmonton

Every summer for over a decade, I have been going to summer camp. Not as a camper, as a supervisor. Through my years as a supervisor, I proudly let the heart beat of

YouthWrite

resonate outwards as I spent my days working with the campers, the coordinator, our fabulous instructors, while improvising, building campfires, walking to the river and oh so much more. This summer everything changed, and I was offered the opportunity to be an instructor at the brand new RIVER VALLEY EXPERIENCE DAY CAMP! My past experiences filled me with a sense of purpose and possibility. Knowing the camp inside and out as a lead supervisor brought a level of confidence mixed with enthusiastic excitement so that I could not wait for the first day of camp to begin again. What I witnessed at the River Valley Experience Day Camp was, of course, nothing short of AWESOMENESS. The campers were

YouthWriters

through and through, from the first moment they were welcomed to camp by the incredible staff of coordinator and supervisors. Excited, hilarious, talented, strong writers filled up my course and we set off on a five-day adventure as improvisers playing in role and writing as a our characters. The campers also had the opportunity to work with the talented Marty Chan, Barbara North, Mark Kozub, Aunt Elsa, and with our special guest, Merle Harris. The coordinator, Marla Albiston, and her stunning supervisors, Becky Collins and Dylan Evans, ran the most successful first-year camp ever, in my humble, unbiased opinion. For the campers, being at

YouthWrite

is a week out of the year where they feel safe enough to truly be themselves, to explore who they are, who their fellow human beings are and to try to make sense of this big world. That goes double for me--and likely the other instructors--as well. Thank you,

YouthWrite

for filling the participants and instructors up with creativity, joy and hope.

For ages 12-14, please see our Peak I Experience 2018

or
For ages 15-19, please see our Peak II Experience 2018
Never been to the Bennett Centre? Visit this page for the address and a link to Google Maps.
Cost:
$525 for day camp
$40 for after-camp care (optional, workshop classes end at 3:30 pm)

(Price includes: tuition, supplies, meals, snacks, accommodation, and entertainment.)
Our Fabulous Instructors:
Marty Chan
writes books for kids and plays for adults. He was a longtime contributor to CBC Radio and a fan favourite at the Edmonton Fringe Festival. His latest kids series is Keepers of the Vault. He is a much-beloved YouthWrite instructor and we are so excited to have him join us at River Valley Experience!
Thrills and Chills

-
Ever wanted to scare your friends with a ghost story? Learn how to build up to a jump scare with author Marty Chan. He'll share the secret to keeping readers on the edge of their seats. With his fun exercises and improv demonstrations, he'll show young writers how to thrill and chill their readers.
Merle Harris
is a storyteller and retired elementary school library technician, IBBY Canada Board member, and lover of handmade paper and bookmaking. She is a long-time and beloved
YouthWrite
instructor who has been with the camp since its inception.
Book Making Magic - Learn to fold, sew and glue paper into hand-crafted books. We'll make maze, accordion, starburst and chap books. We'll also explore ideas for filling your books with your words and art. You'll receive handouts and a bibliography of books and sites if you are interested in exploring further. Discover the magic of making beautiful books for keepsakes, for special gifts or for your own writing secrets.


Mark Kozub is author of the bestselling non-fiction book Weird Edmonton. Other books to his credit include the young adult novel I'm In Love With a Ghost. In his spare time, Mark draws, paints and plays music. As a kid, Mark really wanted to be a Martian.
Let's Get Weird is a great way to learn about writing through playing and having fun! Spend time imagining goofy characters in weird situations. Draw. Make up silly voices. Then turn those ideas into something: a short story, the first few paragraphs of a novel, even the start a comic book or graphic novel.
Barbara North is an award-winning stand-up comic, writer and television host and for 10 years was the character announcer for Teletoon, Canada's cartoon network. She writes comedic short stories, plays and TV shows – and is also a voice actor for cartoons and video games, as well as an announcer for national television stations, the Edmonton Eskimos and Oilers Entertainment Group.
Let's Get Weird - Part II is a great way to learn about writing through playing and having fun! Spend time imagining goofy characters in weird situations. Draw. Make up silly voices. Then turn those ideas into something: a short story, the first few paragraphs of a novel, even the start a comic book or graphic novel.
Noel Taylor has been teaching high school Drama, Improv, Advanced Acting, and Technical Theatre for the past eight years. He has also been improvising with Hey Ladies at the Roxy Theatre for the past nine seasons as well as with Rapid Fire Theatre at the Citadel Theatre in Edmonton, Alberta for the past two years. Noel loves using the pillars of improv in his everyday and bringing them into all aspects of his work when training young actors and writers. Noel has been a supervisor with YouthWrite for the past 10 years and has also sat on the board, as well. This is Noel's first time as an instructor at the camp and he could not be happier to be back.
Eye Say! - An immersive improv experience that will inspire you through your days at YouthWrite. This completely improvised class stars you, the young writer, as we explore setting, character, obstacles, stakes and resolutions through improvised role play and writing. Through collective creation we will create a new world populated by new characters and discover new ways to propel your writing forward. Follow your impulses and discover all that is new through improv and writing.
"Auntie" Elsa Robinson started working as a self-taught artist in 1999. In 2013, she returned to the University of Alberta to complete the Bachelor of Arts with a major in Art and Design. Since 2006, her acrylic paintings, mixed media collage and sculptures have been featured in numerous exhibitions. Her work addresses themes of identity, family, history and spirituality. Elsa is a recipient of the City of Edmonton Cultural Diversity in the Arts Award, the Fil Fraser Award for Outstanding Work in Visual Arts National Black Coalition of Canada. Auntie Elsa's second love is teaching, and she is a highly experienced teacher who has worked successfully with students aged from 3 to 83 years old. She provides a safe and supportive space for creative expression.
Colour & Cut and Paste + Paint my Words

You have a piece of writing
Brimming with sharp words and ideas that
STRIKE the readers as they pass by
Focus on those words
Focus on those images
And use the element of collage to let them speak even louder!
And of course...
The Amazing River Valley Supers: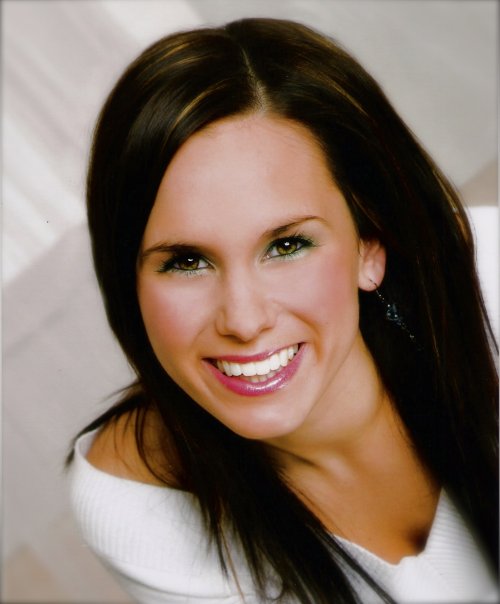 Marla Albiston

has been involved with the

YouthWrite

organization for approximately 12 years…she can't remember the exact number, because she's been having so much fun! She began as a supervisor, and then transitioned to being the coordinator of

JustWrite

(a weekend writing workshop for adults!) for the past 3 years. This summer, she's thrilled to be the coordinator of the first ever

YouthWrite

for young people aged 8-11 years old! Marla completed her Bachelor of Education degree at the University of Alberta (where she was first introduced to the lovely, Gail Sobat), and over the last decade she has had the wonderful opportunity to apply her love of education with her passion for dance, working frequently with the Dance departments at Victoria School of the Arts, Vimy Ridge Academy, Queen Elizabeth High School, and currently, Eastglen High School. In addition, she works as a freelance dance teacher and choreographer, dances with the Contemporary company, ViVA, and trains in aerial circus with Firefly Theatre and Circus. Most importantly, she's beyond excited for all of the writing, learning, creating, sharing, and playing that will be taking place at the new

YouthWrite

this July!
Rebecca
Collins Rebecca Collins is a drama and humanities teacher with Edmonton Public Schools. She has taught drama to every grade level from Kindergarten to Grade 12. This means Rebecca is very skilled at guessing the ages of children and teens. Rebecca is a singer, performer, collaborator, and bad joke maker. She can hardly believe this summer marks her fifth year as a YouthWrite Super! Rebecca's love for Gail and Marla continues to grow with each passing year.
Dylan Thomas Evans

is a physical theatre artist hailing from Edmonton. A graduate of MacEwan University's Theatre Arts Program, he holds his Advanced Performer's Certificate from Trinity Guildhall London. It's his first year as Super at

Youthwrite

but as an seasoned camper and the Beat-boxer to the Spoken Word Youth Choir, he's delighted to work with Gail again. Dylan enjoys practicing ballet on weekdays, taking photographs, and spending time with his dog. He cannot wait to be Marla's favourite Super!


YouthWrite Coordinator:
Gail Sidonie Sobat is a multi-award-winning teacher and author, with eleven books for children, teens and adults, and a number of educational and academic articles. She is the YouthWrite creator/ coordinator, an international presenter, an instructor in the professional writing program at MacEwan University and in the Faculty of Education at U of A, is The Writers' Union of Canada Regional Representative for Alberta, NWT and Nunavut, and was writer in residence with the Metro Edmonton Federation of Libraries (2015). Gail is a 2016-2017 Global News Woman of Vision. She has moved thirty-two times in her life from Badlands to Siksika Nation Reserve to hideous suburbs to Istanbul to the Sunshine Coast to her writer's garret in a century-old temperamental house. She adores all of her Supers equally, and loves YouthWrite madly!