EARLY BIRD REGISTRATION IS EXTENDED UNTIL MAY 15
NO-RISK REFUNDS, in light of COVID-19

HANDBOOK WILL BE DOWNLOADABLE FROM CAMPFAX
An Important Note on COVID-19:
As we enter summer camp registration season, YouthWrite is closely monitoring the COVID-19 outbreak. Though these are three months aways, we are committed to maintaining safe and healthy camps for our youth participants and employees. As such, we are watching updates to the guidelines and recommendations of Alberta Health Services and the Public Health Agency of Canada.
Despite schools being closed throughout the province, we remain hopeful that the Bennett Centre and Kamp Kiwanis, our two summer venues, will be able to operate in early July for YouthWrite River Valley and Peak Experiences, respectively. Both venues assure us that they are taking extra cleaning and sanitizing precautions. And currently, our camps fall under the "low importance" concerns for mass gatherings as our capacity is around 60, well under the maximum 250 individuals.

We recognize this is an evolving situation and will make updates to this statement as information from Alberta Health Services and/or The City of Edmonton, Edmonton Public Schools/Metro Continuing Education and Kamp Kiwanis changes or becomes available.
We want to encourage you to continue to register for any of our summer camps. Please be assured you will receive a
full refund
should COVID-19 circumstances further evolve, requiring that we cancel/postpone camps. In the two weeks prior to camp, if your child or anyone in your family is feeling ill or at risk, or if you believe your child should self-isolate, give us a call and let us know – we will be happy to provide a refund.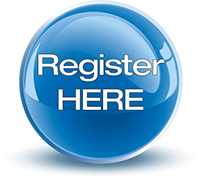 YouthWrite Peak I Experience 2020
Ages 12-14: June 28 - July 3, 2020 at Kamp Kiwanis, Bragg Creek, AB
Course selection will open in June and will be based on order of

PAID and COMPLETE

registrations. If you want your favourite courses, please complete your registration ASAP!

Prepare your application documents - Info Sheet
For ages 8-11, please see our River Valley Daycamp Experience 2020
or
For ages 15-19, please see our Peak II Experience 2020
Never been to Kamp Kiwanis? Visit this page for the address and a link to Google Maps.
Cost: $675
EARLY BIRD RATES: After April 30th, fees will increase by $25.

(Price includes: tuition, supplies, meals, snacks, accommodation, and entertainment.)
PLEASE NOTE: We strive to make YouthWrite affordable to every applicant. YouthWrite Society Canada, our granting agencies, donors and sponsors subsidize 50% of the FULL costs to attend camp for ALL YouthWriters.
YouthWrite fees include 12 hours of daily instruction/activity led by highly qualified instructional and supervisory staff, round-the-clock supervision, three meals a day + snacks, all supplies and accommodation. Each participant receives a complimentary copy of YouthWrite: the Magazine.
Our Fabulous instructors

- TBA SOON

The Amazing Peak I Supers: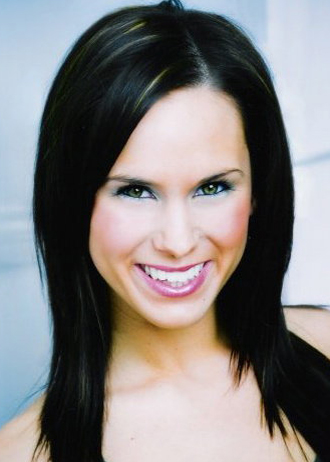 Marla Albiston, River Valley Experience Coordinator
has been involved with the
YouthWrite
organization for approximately 14 years…she can't remember the exact number, because she's been having so much fun! She began as a supervisor for the 12-14-year-old and 15-19-year-old camps, transitioned to being the coordinator of
JustWrite
(a weekend writing workshop for adults!) for three years, and last year transitioned again to become the coordinator of the inaugural
YouthWrite River Valley Experience
for young people aged 8-11 years old! She's thrilled to be returning to the role this summer. Marla completed her Bachelor of Education degree at the University of Alberta (where she was first introduced to the lovely, Gail Sidonie Sobat), and over the last decade she has had the wonderful opportunity to apply her love of education with her passion for dance, working frequently with the Dance departments at Victoria School of the Arts, Vimy Ridge Academy, Queen Elizabeth High School, and currently, Eastglen High School. In addition, she works as a freelance dance teacher and choreographer, dances with the Contemporary company, ViVA, and trains in aerial circus with Firefly Theatre and Circus. Most importantly, she's beyond excited for all of the writing, learning, creating, sharing, and playing that will be taking place at
YouthWrite
this July!
Elena Belyea is thrilled to be returning for her sixth summer at YouthWrite! Elena is a queer playwright, performer, producer, arts educator and Artistic Director of Tiny Bear Jaws, a little theatre company with teeth. Her plays have been produced across Canada and received numerous awards, including first place in the 2015 Wildside National Playwriting Competition with Cleave (also included as part of the Playwrights Guild of Canada's Surefire List). Elena was also the recipient of the Tarragon Theatre's 2018-2019 Emerging Playwright AWard and is a graduate of the University of Alberta as well as the National Theatre School of Canada. She's gaga for Gail!
Headshot credit: Laurence Philomene
Anna Cooley (Lead Super) first came to YouthWrite as a camper in 2000, started as a Super in 2009 and is thrilled Gail has invited her back once again! Anna is a filmmaker who writes, directs, designs and shoots. Her love of collaboration has taken her around the world this year, shooting documentaries about Whisky in Scotland, Dogs in Morocco and Goats in Italy. Anna co-founded Erratic Pictures, a production company that makes films and explores the potential for storytelling using virtual reality. She is on the board of the Calgary Society of Independent Filmmakers where she also runs the Summer Media Arts Camp. She has a dog named Lola who is the best.

Joey Lucius is a writer and performer from Edmonton. He is a Canadian Comedy Award Winner and Canadian Screen Award nominee for his work on YTV's That's So Weird. Joey also performed 11 seasons with the award-winning Rapid Fire Theatre. Currently, Joey is wrapping up a Bachelor of Education at the University of Alberta. He is so excited to be spending his summer with some amazing

YouthWriters

! Yeet! ...Did I use that right? Oh, yes, and Gail - did I mention how delighted I am to be working with Gail?
YouthWrite Coordinator
Gail Sidonie Sobat is a multi-award-winning teacher and author, with eleven books for children, teens and adults, and a number of educational and academic articles. She is the YouthWrite creator/ coordinator, an international presenter, an instructor in the professional writing program at MacEwan University and in the Faculty of Education at U of A, is The Writers' Union of Canada Regional Representative for Alberta, NWT and Nunavut, and was writer in residence with the Metro Edmonton Federation of Libraries (2015). Gail is a 2016-2017 Global News Woman of Vision and a 2017 Arts and Culture Citation Award recipient. She has moved thirty-two times in her life from Badlands to Siksika Nation Reserve to hideous suburbs to Istanbul to the Sunshine Coast to her writer's garret in a century-old temperamental house. She adores all of her Supers equally, and loves YouthWrite madly!