YouthWrite Peak I Experience 2019
Ages 12-14: June 30 - July 5, 2019 at Kamp Kiwanis, Bragg Creek, AB
Course selection will open in June and will be based on order of

PAID and COMPLETE

registrations. If you want your favourite courses, please complete your registration ASAP!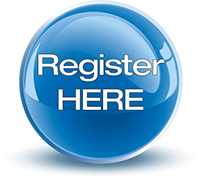 Prepare your application documents - Info Sheet
For ages 8-11, please see our River Valley Daycamp Experience 2019
or
For ages 15-19, please see our Peak II Experience 2019
Never been to Kamp Kiwanis? Visit this page for the address and a link to Google Maps.
Cost: $650

(Price includes: tuition, supplies, meals, snacks, accommodation, and entertainment.)
PLEASE NOTE: We strive to make YouthWrite affordable to every applicant. YouthWrite Society Canada, our granting agencies, donors and sponsors subsidize 50% of the FULL costs to attend camp for ALL YouthWriters.
YouthWrite fees include 12 hours of daily instruction/activity led by highly qualified instructional and supervisory staff, round-the-clock supervision, three meals a day + snacks, all supplies and accommodation. Each participant receives a complimentary copy of YouthWrite: the Magazine.
Our Fabulous instructors

(Updates Continue!)

Aaron Coates is a director, writer, actor, and the Associate Artistic Director of Cowtown Opera. He studied acting at Mount Royal University and at École Philippe Gaulier in Paris. His writing credits include: Pratfall,The Pants, On a Twitch, The End of the Rope (shortlisted for the Writers Guild of Alberta Award for Drama), and the libretto for the opera Annie Davidson. Aaron spent nine years with Dirty Laundry, Calgary's improvised soap opera, where he directed over 150 episodes.
Eye Say - Discover characters by taking a walk in their shoes! We'll improvise to find out what makes someone tick and then write from that experience. Where's the story going to go? You'll be in charge of it. Through the creation of an improvised soap opera, we'll dream up a vibrant group of characters and take them on a rollicking adventure.
Olympic Dreams and Nightmares! Fortius. An elite training facility for Olympic athletes located on a small island. Hopefuls from all over the world fly in to train, with dreams of one day getting a coveted medal. But with everyone striving to rise to the top, tensions are running high. Some athletes are losing faith, some are getting distracted, and some are willing to do whatever it takes to remove the competition! Cantankerous coaches, nefarious nutritionists, and an assortment of antagonistic athletes all cooped up together!
Anita Daher is an author, screenwriter, and actor based in Winnipeg, MB. She has been entrenched in the book publishing industry since 1995 and has had fourteen (and counting) books published in print, audio and e-book format in Canada, the United States, and Europe. When not word wrangling, she enjoys inhabiting characters on stage and screen.

Idea Machine - "What if?" is not a story idea. It's what comes next! Through chance, memory and improv games, find your big idea, put it through our plot generator, discover your character and explore your bright and shiny story world. Extra points if you wear a funny hat. The world needs more funny hats.
Laurel Deedrick-Mayne is an Edmonton writer whose debut novel, A Wake For The Dreamland won the Alberta Readers' Choice Award (ARCA) in 2016, the Whistler Independent Book Award (WIBA) in 2018 and has been on Edmonton's Best Seller List for 80 weeks. A late bloomer to publishing but a life-long third generation letter and story writer, Laurel celebrates the 'love that dared not speak it's name' while paying tribute to the generation who took the time to hang on to family letters, clippings, stories and poetry — all those 'treasures' that inspired A Wake For The Dreamland. Laurel is also a supporter of YouthWrite through her workshop, "Writers of the Lost Art", offering young people hands-on experience in letter writing and mailing using multiple mediums from quill and ink to typewriters.
Writers of the Lost Art - Forget texting, Snapchat, Instagram and Facebook messaging. Explore the old-timey lost art of handwriting letters to loved-ones, strangers, the famous or infamous. There's nothing like sending and receiving something in the mail or discovering long-lost letters in an old attic trunk, in a bottle or behind the walls of an ancient house. Bring your favourite pen and at least four (4) postal (mailing) addresses. We'll use old typewriters, quill and ink, a variety of paper (maybe we'll even make our own) wax seals, postcards and postage stamps. Oh yes, and we'll also look at how integrating letters in your fiction can be a wonderful way to shape character, develop plot and add tension or mystery to your work.
Jacqueline
Guest, international award winning author of nineteen novels,has stood on an iceberg, flown a kite in a hurricane, ridden an elephant and dodged hungry lions all while on the job as a writer! Her fast-paced novels have topics that range from deadly video games to comic book superheroes and mysterious meteorites! She has over twenty years of experience working with students of all ages and has taught reading and writing workshops across Canada, the US and as far off as Africa. In 2017, Jacqueline was awarded the Order of Canada.
Building Your Story from the Bones Out
When it comes to great stories, there is a system that ensures success with teachers, editors and publishers. Join Jacqueline to discover how this mysterious system works. This is the juice – it's the same system Jacqueline uses to create her novels. Every writer needs to keep their early works for posterity, which means, yes! We will be building TIME CAPSULES and stuffing them full of your excellent essays, perfect poems and adorable doodads!
Kathryn Gwun-Yeen Lennon (she/her/hers) was born and raised in Edmonton - Treaty 6 Territory. She was a member of Edmonton's 2012 Slam Poetry Team, and a member of the festival ensemble at the 2013 and 2015 Victoria Festival of Spoken Word. She is working on her first book of poetry, thanks to support from the Edmonton Arts Council.
Poetry is Power

- What is your story? Got something to say, and want to learn how to share it? Well, you are not alone! Poetry gives you a chance to express yourself, have your voice heard, and connect with others. Let's work together to write poetry, and explore ways to share it with each other.
Mary Pinkoski is a Canadian poetry slam champion, the 5th Poet Laureate of the City of Edmonton, and the 2019 Edmonton Public Library Regional Writer in Residence. Her writing finds rest within the forms of poetry, prose, creative nonfiction, and nonfiction. Mary's work has appeared in numerous anthologies, magazines, and journals, and she has performed on stages across North America and Europe. These days Mary devotes most of her time to using writing to contribute to community-building initiatives. When she not writing creatively, Mary is completing a PhD at the University of Alberta in the Faculty of Education.
Big Magic & Tiny Tenderness: Writing in Small Sacred Spaces - Some of the most profound writing comes in mysteriously small packages: the haiku, the one-minute slam poem, micro-fiction, the Twitter novel, the graffiti, the margin notes. Setting for ourselves new daily limits in form/space, our class will focus on experimenting with writing the vast in the tiniest of spaces (the matchbox, a piece of bark, the back of a postcard). We will look at the mystical masters of short form writing and take our prompts, cues, and spaces from their words.

Carolyn Pogue i
s the author of 14 books for children, youth and adults. She writes fiction and nonfiction. Carolyn has travelled to many parts of the world and enjoys meeting other writers in schools, universities, writers' centres, under the trees — and at fabulous YouthWrite.
Other Voices
- Use the power in our pens to write for the silenced ones. Who speaks for Elk? Mountain? Bear? Honey Bee? Is it you? We will hold a Council of All Beings and write our dreams for Earth. Bring your passion for change, your imagination, and a very fast pen.
Rachel Ann is a fun-loving, full-time yoga teacher in Calgary. She is recognized with Yoga Alliance as an ERYT-500 and has traveled far and wide to deepen her understanding of yoga. She has done over 800 hours of training and continues to explore the bio-mechanics of yoga and functional movement. Rachel loves to laugh until it hurts and lets loose on the dance floor. She dances like no one is watching and some of the best advice she ever got was to just 'be herself.' She's silly, outgoing and free in all aspects of her life.
Yog-A-Venture Within

- Come fly high on your mat and explore your inner world as we embark on a journey. A journey to the most amazing place you will ever visit. A journey to your inner most being! Move, dance, yell, laugh, write, meditate and travel into the unknown to unveil the majestic and unlimited YOU!! Feel inspired to bring a blanket, pillow, eye mask if you have one and of course your willingness to dive in head first.
Loren Spector is a Calgary visual artist and printmaker, whose work has been exhibited both locally and internationally. She is an art teacher, a reckless skier and freestyle golfer, and mom to two energetic children who keep her on her toes. She looks forward to her time at YouthWrite as a highlight of the summer, because of the creative young people she gets to work with there.
Identity Express - Bring your favorite words, sayings, slogans and lyrics to this session, and we will bring them to life in a visual art context. In this studio class, participants will examine their own self-identity while creating small and beautiful paintings that illustrate and are illustrated by text. This is where visual art meets writing, as your words inspire mixed-media images. Bring painting clothes, a head full of ideas, and a photo or two of yourself. Oh ya, and bring that fearless imagination, too!
Spyder Yardley-Jones
i
s a quiet guy who keeps to himself. He's a visual artist who paints, cartoons, sculpts and does all kinds of art stuff. He's been teaching at
YouthWrite
forever, and get this: the big lug works at the Art Gallery of Alberta as an art handler. Spyder illustrated an award-winning graphic novel and causes trouble with his art shows. He's ok in my books, that bald, bearded, tattooed so 'n so.
Legends of the Mask - Mask making is back! Create and write your own legend. Then using supplied recycled materials, make a wearable or wall-mount mask of your legend. Feel free to bring specific material you feel will enhance your mask.
Our Special Guest...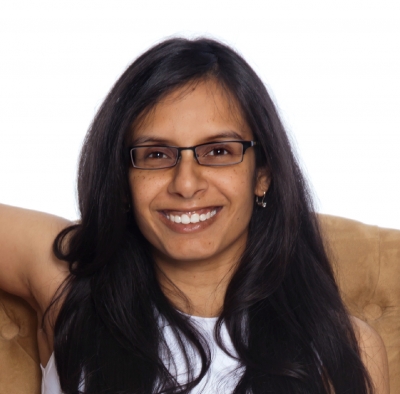 Natasha Deen writes for kids, teens, and adults, and she believes that stories change the wold. When she's not writing, Natasha enjoys visiting schools, libraries and other organizations to help people to find and tell the stories that live inside of them. She also spends an inordinate amount of time trying to convince her pets that she's the boss of the house. Her latest novel, In the Key of Nira Ghani, is a Junior Library Guild selection, and a Barnes and Noble Top 25 Most Anticipated Own Voices novel, and an Indigo Teens Most Anticipated Teen Book.

Lassos, Chisels, and Other Ways to Move Writer's Block Out of Your Way - Story switches, plot problems, character conundrums—what is an author to do with unwieldy manuscripts? Bring your questions and join Natasha for an evening of trouble-shooting the common issues writers face, how to create realistic characters, simple ways to plot the story, how to use detail to set the story tone, and how to stay motivated through the process.
The Amazing Peak I Supers: